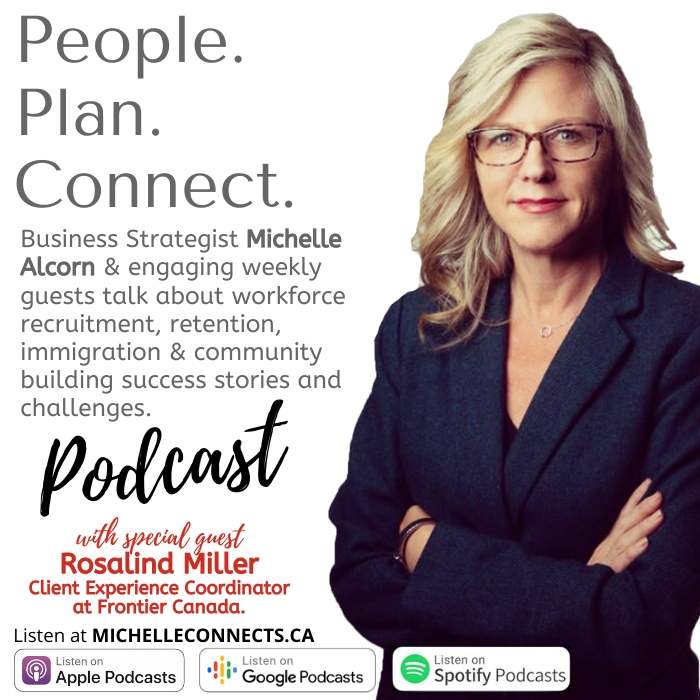 26 Dec

People. Plan. Engage. Podcast Episode 4 – Rosalind Miller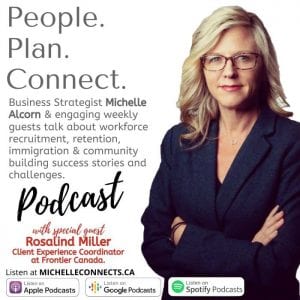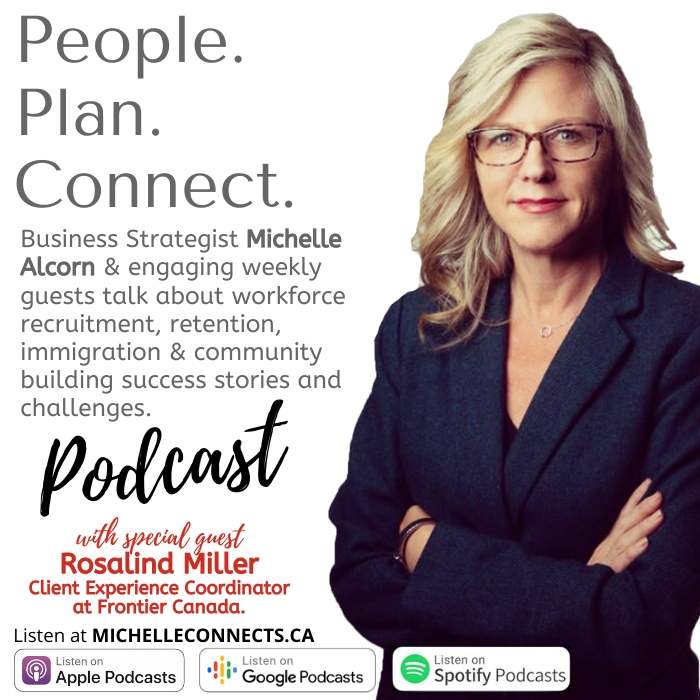 Hello all,
If you can't get enough of my new workforce podcast, People. Plan. Connect. I have good news! The latest episode is now up and features my good friend and colleague, Rosalind Miller.
Rosalind is an incredible woman who works for Frontier Immigration Services (Canada). Rosalind is our Client Experience Coordinator and an expert in the Hospitality industry. She has owned and managed multiple businesses in the Greater Moncton Area and been immersed in many community activities.
Come hear what she has to say:

Thank you for your support,
Michelle